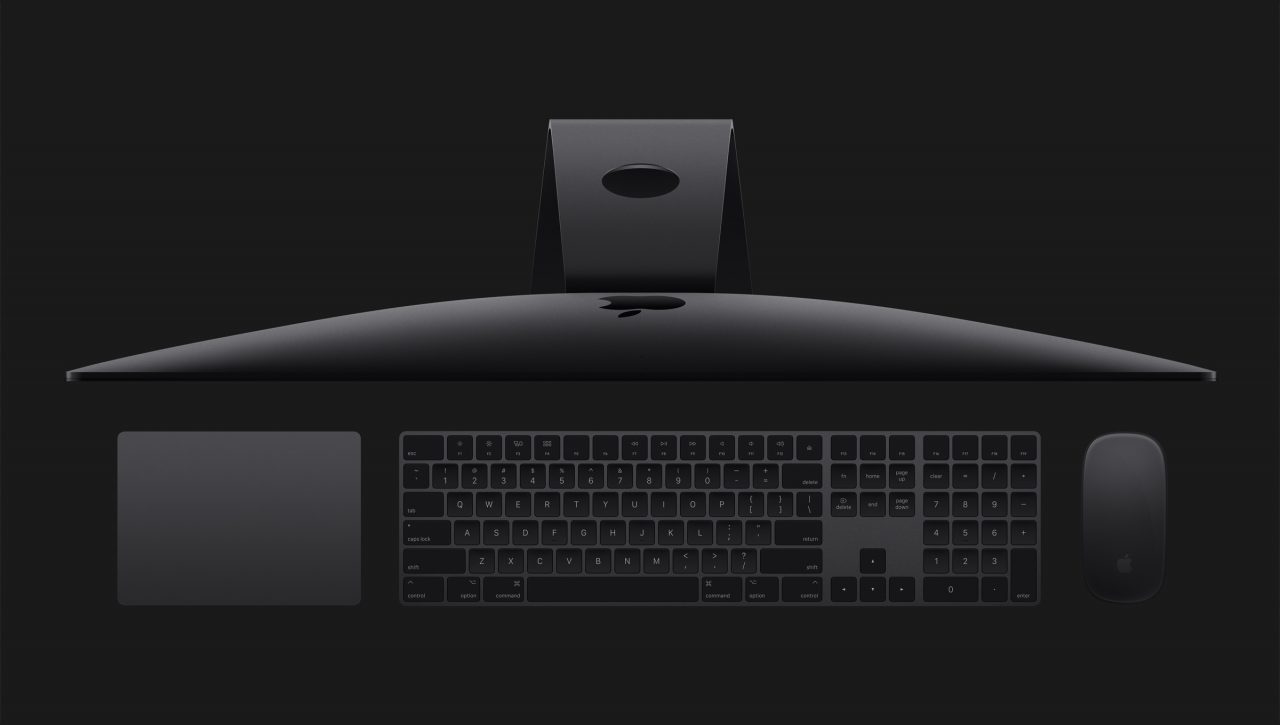 Some thoughts on yesterday's Keynote and Platform State of the Union:
Appocalypse intro video: not particularly funny, but the ending message "Keep making apps. The world is depending on you" was a nice touch and a good way to kick off a 2+ hours developer (-ish) event.
tvOS: as expected, just the Amazon Prime announcement, but I'm pretty sure a 4K Apple TV is coming this fall, so yesterday wasn't this platform's day…
WatchOS 4: the new Siri face is very Googley, and the trippy one was designed by the same team who picked the name for macOS High Sierra; but the night notification containing a specific nudge ("you need a 12 minutes brisk walk to reach your goal") to fill the rings is a very nice touch.
macOS High Sierra: I kept thinking they were replaying the 2014 WWDC naming video, but they actually went with macOS version 4:20 🙄. Anyway, not a lot to see on a mature operating system (though, a tablet mode for iPad Pro connected to Macs would have opened the doors to some cool new workflows), but that huge blow at Google with Intelligent Tracking Prevention is Apple at its best: protecting its customers' privacy. It's worth noting that starting next year Apple will begin abandoning support for 32 bit apps (which is already true in iOS 11).
Macs: Kaby Lake across the line is good news, albeit a little late; getting iMacs to be able to execute (and create) VR content was long overdue. The iMac Pro sure will be a beast, and it's priced accordingly; I'm very happy to see Apple commit to a niche pro machine, but I have no doubt that its specs confirm that they were determined to drop the Mac Pro 'til a few months ago… and it's a good thing they reversed that decision, because a 5.000 $ (more likely, a 6.500 $) pro machine without user replaceable parts makes very little sense to me… It would have been cool if they went with a bigger, curved screen for the pro model (32 inches? 34?), but at this point it's pretty safe to assume that curved Macs won't be a thing.
Metal 2: the interwebs picked a better name, Heavy Metal. It seems really nice, but I bet VR developer would have liked at least a mention of OpenGL.
A wireless keyboard with numeric keypad: finally, we have the technology 😱. Sadly, it's so advanced this futuristic device has to cost 129 $…
Apple Pay: direct money transfers between users just raised the level of the ocean: it was VCs funding Venmo & co. crying.
Siri (and machine learning, machine learning, machine learning everywhere): I think they are being cautious touting new Siri capabilities at this stage, but I'm pretty optimistic. The translation part was cool. I would have expected a few more new intents, but I got what I wanted 🤐, so I'm cool…
iOS 11 on iPhone: I like the new lock screen, and this could be their chance to make it a bit customizable (change the default calculator app, place a HomeKit button in the main view…). I expected a more substantial, system-wide redesign, but as they made clear in the Platform State of the Union, the Music-style big headlines are now available to everyone almost for free, and Apple uses them in most of their apps (they should fix this, though…), setting the new platform standard. The car DND is a very nice and safe idea.
Augmented Reality: very cool demos (the table one was amazing, but my arms hurt just watching the presenter hold that iPad for so long), I've never seen this resolution and realistic effect in HoloLens videos. This should be one of the major headlines today: Apple went from 0 to 11 (see what I did there? It's the joke of the week!) keeping their work completely secret. This should probable silence (it won't) all those critics voicing concern about Cupertino's position in AR and VR (which too they acknowledged more than ever in the Mac part, confirming they are aware that it's one of the next big things, though maybe less huge than many expected).
iPad 10.5": I would have expected something a bit bolder on the design front, or at least a few new colors, but it's still a great device. I use my mother's 12.9 iPad Pro pretty often, and while I like it, it's really, really big and heavy. This will probably be the best iteration ever of the original form factor, which happened to also be the perfect one. The six-core A10X is cool too.
iOS 11 on iPad: this is a huge step forward. Obviously, it's not like computers never had drag and drop and file managers before 💁‍, but they seem really well implemented, and drag and drop is also really easy to adopt on the developer side. I also liked the Dock implementation and the new app switcher. All those features and the system-wide markup capabilities really got me excited about using the iPad more… I think that 12.9" will be the first device I'll install the beta on, when the next version will be released (I'm not *that young and reckless anymore…).
HomePod: first, I dig the name, and I don't think the price is excessive (I paid that exact amount in 2006 for the iPod Hi-Fi, and this thing does a couple of things more…). I'm curious to see how it sounds, and also to see it in person, because I'm not particularly impressed by its design. Given what they showed feature-wise, I don't think it's a device I'm interested to buy at this time, but of course they would be the only company I trust with a microphone in my home.
Swift Playgrounds on iPad: really neat stuff that I should probably check out.
Xcode 9: Apple's IDE in my opinion was the absolute star of the Platform State of the Union. They seem to have fulfilled almost every possible wish a developer could have had: new source editor, faster indexing and compile times, clearer warnings (no dots anymore!), amazing refactoring capabilities, wireless deployment to test devices, Swift 4 adoption not mandatory when opening a Swift 3 project. I'm in love 😍, and I can't install it because my 2008 Mac Pro can't run Sierra or Fully Baked Sierra 😭.
I can only express my congratulations to the teams at Apple that made all this (and the many things I forgot to mention) possible. Thank you!
With so many sessions bookmarked to watch, this will be a fun week…
Squarespace doesn't let me use the boy emoji…