Now, this is a merry Christmas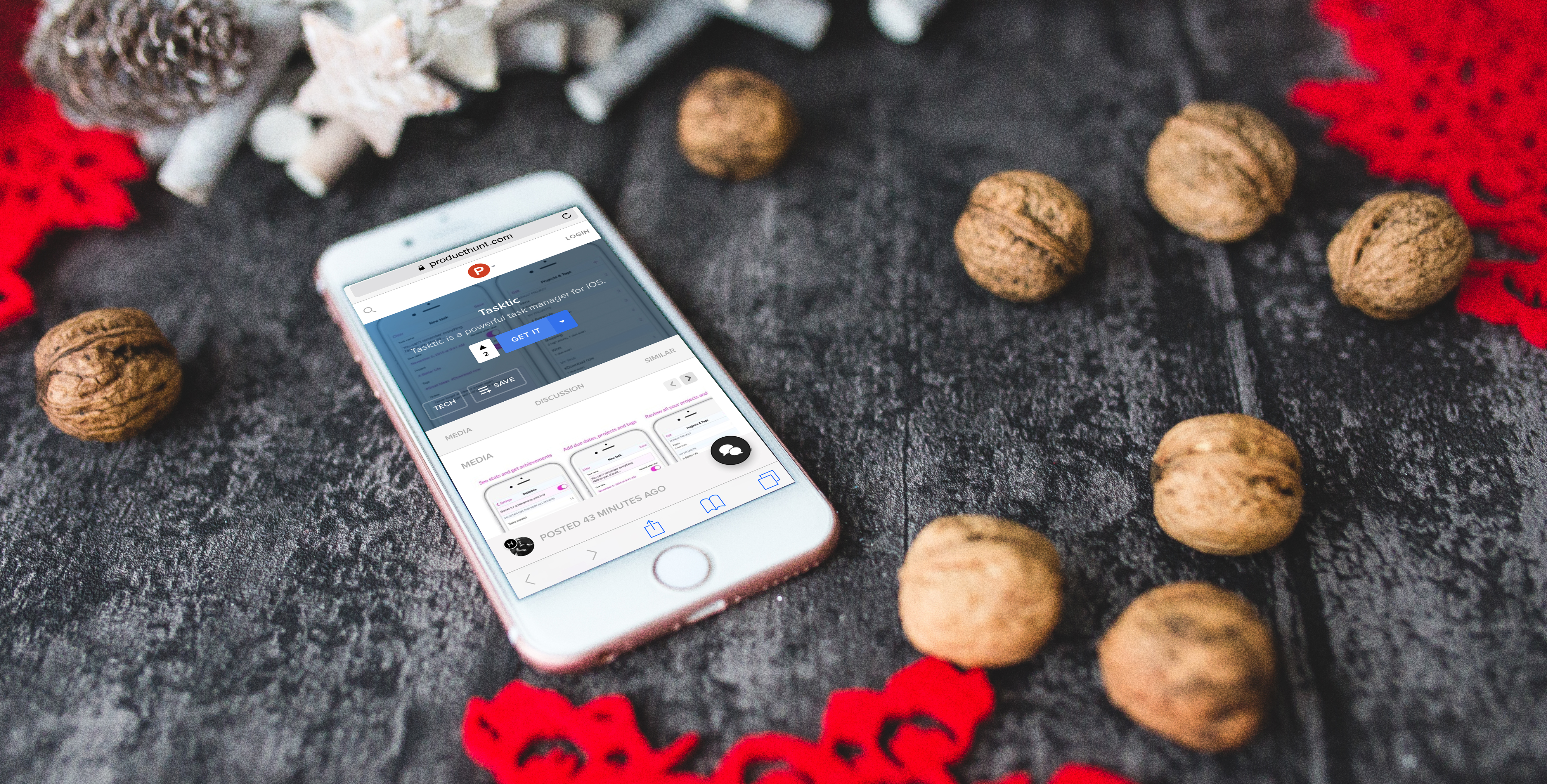 I had a quick post planned for today, to wish you and your families a merry Christmas and to officially announce the much requested new feature that's coming in Tasktic 1.3 next January, but a few minutes ago I've received an amazing gift from Tasktic's best friend Chris Hannah of AppRecap.net: today he submitted Tasktic to Product Hunt!
So, I'm here to wish you the best Christmas possible, and also to ask you to check Tasktic out on PH, and maybe - if you think it deserves it - give it the gift of your upvote, helping it to reach the home page…
What about the new feature in version 1.3, you ask? Let's just say that I hope you'll find a certain timepiece under the tree.
Merry Christmas, I already know mine will be good because having the chance of being on Product Hunt is a dream come true!