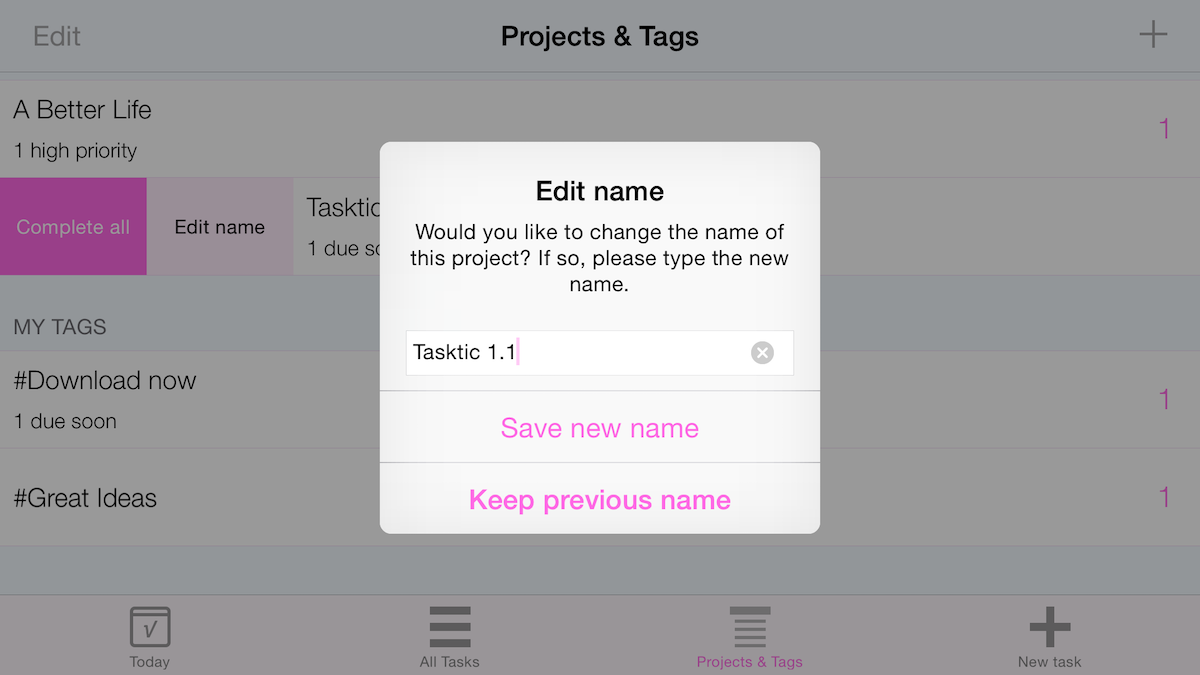 Just a quick update, before a longer post I plan to write in a couple of days to tell you everything about Tasktic's launch and to link to the amazing reviews it has received so far.
Today I submitted Tasktic 1.1 to the App Store for review. Here's what's new in this first update:
You can now change the name of projects and tags after you've created them: go to Projects & Tags and swipe from left to right on the cell containing the project or tag you want to rename, then tap Edit name.
Minor bugs have ben squashed.
Tasktic 1.1 has been submitted to Apple just 5 days after Tasktic 1.1 launched. Too soon? I don't think so: I'm going to release new versions as soon as the features and improvements I'm working on are ready; this means that some updates will be released in a short window of time, and others will sometimes take a little longer.
Of course, Tasktic evolution will benefit greatly from Users' feedback. Please, get it touch if you have any suggestions or - let's hope not, but nobody's perfect - any issues.
You can expect to receive the update to Tasktic 1.1 in about 10 - 12 days, after the review process from Apple will be completed.