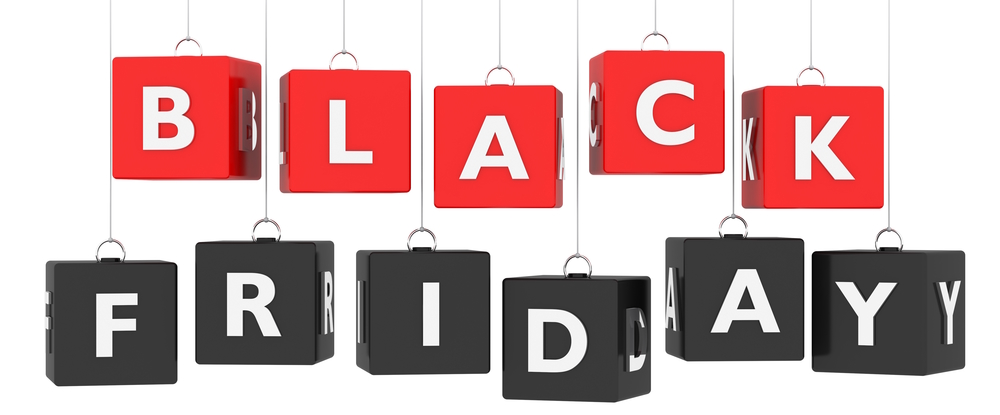 November 25, 2020
To honor and show my appreciation for my American friends, this year I have decided to put 4 of my apps on sale, worldwide, for 3 days!
It might take a few hours for the App Store to propagate the price changes, but the apps are on sale until Friday!
Happy and safe Thanksgiving!
November 18, 2020
🚀 TameTime now natively supports Apple Silicon and is fully at home on macOS 11 Big Sur.
TameTime is my utility for being aware of the time spent in front of your Mac without taking breaks (which are automatically detected) and can help in fighting RSI and other computer-related stress… it helps me every day!
Download TameTime now on the Mac App Store!
October 4, 2020
🚀 TameTime 1.2 debuts today in the App Store, 50% off for 1 week, to remind you to take regular breaks and avoid spending too much time sitting at your Mac at the expense of your health.
This new version adds manual pauses ⏸ for conference calls and the ability to repeat your custom alerts at multiples of your "minor" time threshold (i.e. every 10 minutes), and not only for the "major" one (i.e. every hour)!
Download TameTime now on the Mac App Store!
June 6, 2020
App Review was so fast, a new release of TameTime hit the App Store before I could blog about it.
TameTime is my utility for being aware of the time spent in front of your Mac without taking breaks (which are automatically detected) and can help in fighting RSI and other computer-related stress.
Version 1.1 adds a feature requested by a User: the app can now alert you not only when your session lasts over a certain amount of time, but also multiple times when you are so much in the zone that you keep working for 2, 3 times longer your original alert threshold. As always, alerts can be sounds, notifications, even a screen overlay, or a combination of these methods, at your preference.
November 28, 2019
So, I decided to honor the not-so-Italian tradition of Thanksgiving / Black Friday sales by discounting TameTime for a few days.
I programmed TameTime to remind myself of moving around every once in a while: my back only gives me a break if I give it a break at least once per hour, by standing and walking around. TameTime nudges me to do so with notifications, sounds and even a (brief) full-screen overlay for the times I really, really only need five more minutes on top of the last five more minutes…
TameTime can make a difference for people who suffer from computer-related stress and pain. If you or someone you know has these issue, this promo is a great way of saving 50%: until Saturday, TameTime is only $ 2,49 in the Mac App Store!
Happy Thanksgiving, and thank you for being here!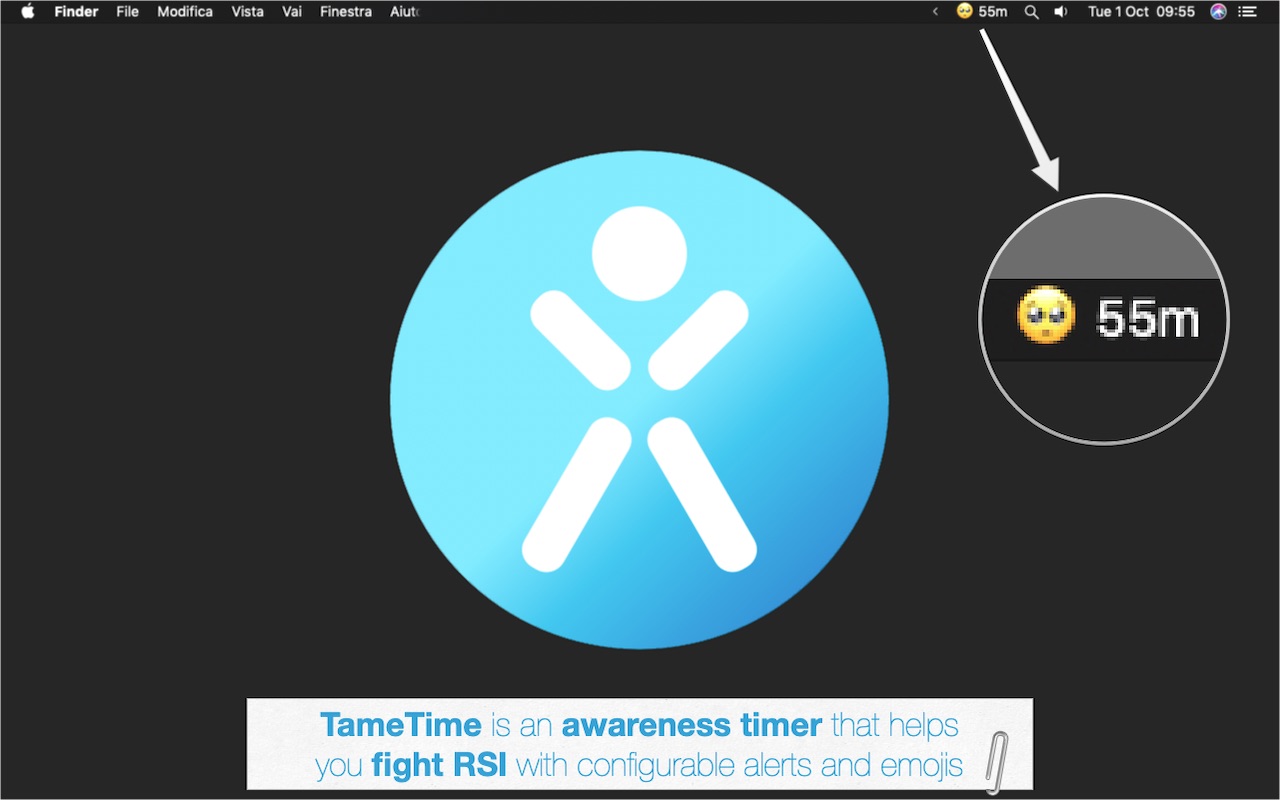 October 2, 2019
Last August, while I was on vacation and had some time on my hands, I listened to episode 340 - You Are a Computer Athlete of ATP and found myself nodding along with everything John Siracusa said about RSI; then I continued nodding while creating a new Xcode project, and here we are today.
Context: my back always hurt a little, but since 2013 things got a bit worse and I have to manage my behaviour to avoid pain: if I don't lift heavy weights, I don't stand in the same position for too long or sit still for hours on end I am mostly fine, but a single mistake generally means a few days of annoying pain. Overall I am lucky, lots of people have it much, much worse, but I tend to try avoiding any kind of pain, if possible 🙃.
Skipping heavy-lifting and standing still on my feets is easily accomplished, but the sitting part is a completely different beast: if you work in an office, enjoy programming in your free time and your hobby is reading, it's not rare that you end up spending many hours in the same position, and in my experience a full hour is the longest I can sit without any consequences.
I find the Apple Watch, with its standing reminders, incredibly helpful, and I've been using a specific Mac application for years to track how long I'm using my computer without taking pauses, but the Watch notifications are sometimes easily missed when I'm "in the zone" and that old app is going to die in Catalina (32 bit winter is coming) and already hangs on Mojave more often than not, stopping all alerts without letting me know that something went wrong.
So, if you are a hobbyist programmer listening to a podcast discussing RSI, you obviously think: "I can build a tool to help me take care of my back! How hard can it be?".
Honestly hard it was not, even though it took longer than I expected, because programming and also because I lost some time following a bit of a scare I had with my main app GlanceCam… but today, finally, I am happy to introduce TameTime: Awareness Timer to those who feel pain and discomfort because of the many hours spent in front of their monitor.
Honestly I'm not announcing a unique product, but what is unique these days? Execution is all that matters anyway, and the app I used before missed features I wanted, crashed and had only an annoying gong for notifications, while TameTime is exactly the better, more polished app I would have bought if it existed.
I'll let the product page describe my new app in detail, but here's the gist of what this 1.0 version does (obviously, I have ideas for future releases…):
TameTime automatically tracks how long you use your Mac.
The app lives only in the menubar and shows the active session duration in hours and minutes, with an emoji that lets you know how you're doing… it starts happy like the all of us, but sit too long and you'll make it cry and maybe even 🤬…
You can set up 2 thresholds, let's say for 20 minutes and an hour, that have different levels of alerts: a sound (with system defaults and some custom tones that I find appropriate for the task… but yes, there's also a more pleasant gong than the one included in the app I used before), a notification and even a 3-seconds overlay of your screen; you can mix and match these alerts to your heart's content, or disable them and only keep the timer in the menubar (the emoji can be disabled too, if you're a sad person 👻).
No manual interactions are required: TameTime detects pauses after a customisable delay and automatically resets its timers.
Obviously the app can launch at login, is compatible with macOS 10.15 Catalina including support for Dark Mode (but also works on older versions of Mac OS X), and doesn't do nasty stuff: no analytics, no network connections, no special permissions… it's completely sandboxed; it is also very light, using almost no CPU or memory resources.
TameTime is available in the Mac App Store starting today. It's a one-time purchase for $ 3.99, no IAPs, no subscriptions.
My app is obviously not a medical device, and I am not a doctor (just like Siracusa recommended in ATP's episode mentioned above, please talk to a good doctor if you're having pain or any kind of discomfort!) but I think it can help you become more aware of the time you spend at your computer, which is an important first step for reducing RSI, CVS and other causes of discomfort and pain that are caused or worsened by sitting for too long in front of a screen. It certainly is helping my back, making it the perfect kind of app to build: one that you need yourself!
But sales are good too 😁, so please share TameTime with friends and family you know can take advantage of a bit more awareness in their lives. Thank you!