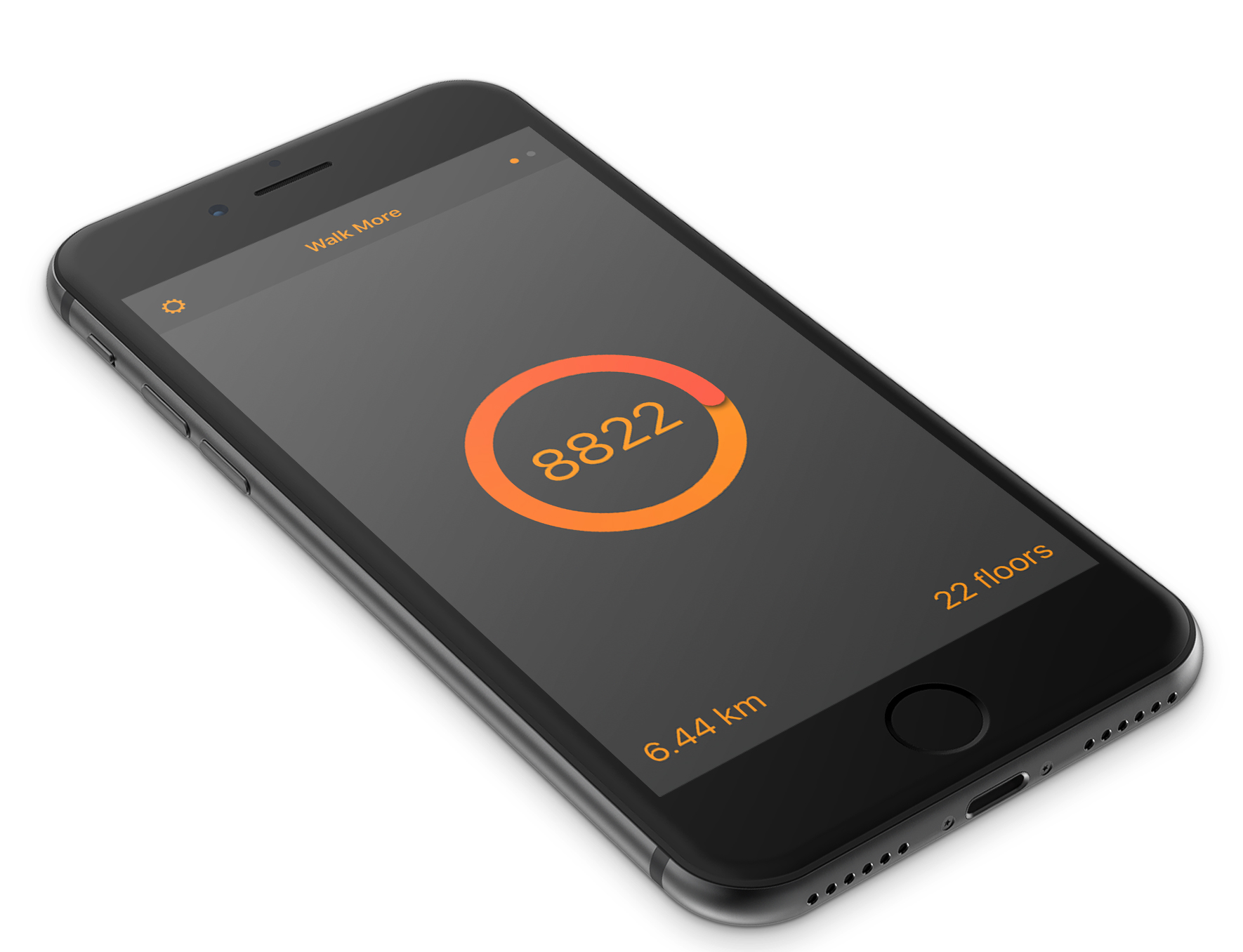 As I announced earlier this week, I submitted a new app to Apple.
Walk More: powerful pedometer for step counting is my fourth app and it is available for download.
Walk More is a simple iPhone app with a dynamic dark look and lively orange accents. It helps you to keep track of:
Every step you take when you have your iPhone with you.
The distance you walk (in miles or kilometers).
How many stairs you climb (iPhone 6 or newer required).
You can set a daily goal, see your progress inside the Notification Center widget and review your statistics and top results with the help of simple graphs.
Walk More is free, and you should download it right now: seeing your progress every day can really help you achieving a healthier lifestyle!